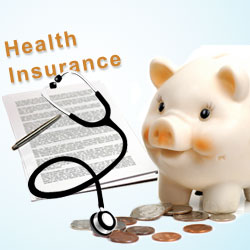 If your employer doesn't offer health insurance or if you're self-employed and not eligible for a group plan, you can purchase your own individual health insurance plan. Health insurance premiums can be expensive, but without coverage, you risk paying for doctor visits and medical emergencies out-of-pocket.
Health insurance plans vary, and before choosing a policy, you can request free quotes from health insurance companies. But don't choose a quote at random. Keep your health insurance premium affordable with a plan that's a good match for you or your family.
Tips to Determine the Best Health Insurance Quote
Length of coverage. Short-term health insurance is typically cheaper than long-term health insurance. This type of coverage is perfect if you're between jobs or if you're not yet eligible for group coverage offered by a new employer. Coverage is available for one to six months and protects you and your family in the event of an illness, hospitalization or other emergency.
Type of coverage. Insurance plans vary and you can customize your quote to include prices for basic or comprehensive coverage. Basic health coverage is ideal if you're trying to lower your monthly premium. But this type of coverage is limited and only covers major accidents and illnesses. If you're looking for a health plan with benefits that cover preventative care, prescription drugs, office visits, lab work and other services, you need a quote for comprehensive coverage.
Deductibles and co-pays. The majority of health insurance plans feature a deductible, which is your annual out-of-pocket expense before your insurance company pays a claim, as well as co-pays, which is what you pay out-of-pocket for office visits. As a general rule, the higher your deductible and co-pay, the lower your insurance premium. If you do not anticipate frequent trips to your doctor's office, you can choose a quote with the highest out-of-pocket costs and save on your premium.
Additional coverage. Health insurance plans feature additional riders, which is coverage that you can add onto your policy. Riders increase insurance premiums. However, you can keep your health insurance affordable by eliminating certain riders from your quote, such as maternity coverage, dental coverage or prescription coverage. The exclusion of certain health insurance riders can significantly lower your premiums. But in the event that you need maternity care, dental care or a prescription medication, you're responsible for these expenses.
Other Factors That Influence Health Insurance Quotes
Insurance companies take into account your medical history and lifestyle when determining your health insurance quote. For example, tobacco users typically pay higher health insurance premiums, as do applicants with pre-existing medical conditions. However, different health insurance companies rate smokers and applicants with pre-existing conditions differently.
Not only should you compare various health insurance quotes, but also various health insurance providers. Premiums vary by provider and getting a free quote from two or three insurance companies can significantly reduce your monthly health insurance cost.