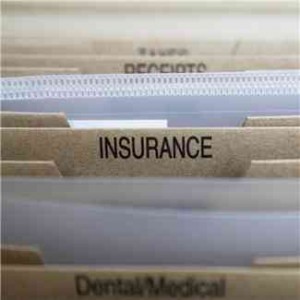 Life insurance is a necessary evil and a crucial aspect of financial planning. These death benefits can provide your family with financial support and help cover living expenses in the event of your death. Without any type of life insurance, your family is left to pay your final expenses, including the burial and your debts, out-of-pocket.
While life insurance is something that everyone will need at some point in their life, you should not select a random company or a random policy. Here are four tips to help you choose a life insurance policy
Understand the different types of policies.Life insurance policies do not fall into a single category, and when shopping for coverage, you can choose between a term life insurance policy or a permanent life insurance policy. Both types of policies offer financial protection. But depending on your stage in life, you may prefer one type of policy over the other. Term policies are the least expensive, but unlike permanent life insurance, they expire after a certain number of years. You can reapply for coverage once the policy expires, but often at a higher premium. Permanent life insurance, which includes whole and universal policies, do not expire and offers financial protection for as long as you pay your premiums.
Determine how much you need. It isn't enough to simply have a life insurance policy, you need a policy that will provide your family with adequate financial support after your untimely death. Determining the amount of life insurance coverage you need is tricky. But as a rule, take your yearly income and multiply this figure by five. For example, if you earn $50,000 a year, you should obtain a plan that offers at least $250,000 in coverage.
Research the company that writes your insurance policy.You need a company with longevity and one that will be around to pay your future death benefit. The financial stability of the insurance company is an important part of the selection process. You can contact an insurance credit rating agency, such as A.M. Best or Standard and Poors, and inquire about the financial strength of any insurance company before picking a policy.
Work with an insurance broker.You want the best coverage and the best premium on your life insurance policy. Comparing different insurance products and companies is key to acquiring the best policy for your needs. But rather than request quotes from individual life insurance companies, work with a life insurance broker. Brokers have access to various products and pricing information. They can pull quotes from multiple providers, explain the benefits and drawbacks of each type of policy, answer your questions, break down difficult terminology and speed the selection process.