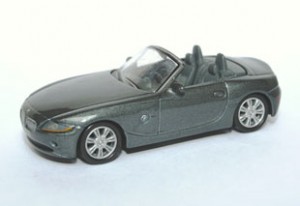 You don't need perfect credit to buy a car. But if you're looking for the best deal on your new set of wheels, a good credit score helps you snag a low interest rate. Many financial experts would probably suggest waiting until your credit score improves before buying a new car. It's the best way to increase your buying power while keeping your monthly payments low. But if waiting to improve your bad credit isn't an option, here are a few tips to help you get an auto loan with bad credit.
Visit Your Personal Bank or Credit Union
Some banks and credit unions show their members a measure of leniency, and if you have a good relationship with a particular institution, this bank or credit union may approve your auto loan with bad credit. A good relationship includes no history of bounced checks or overdraft fees, as well as timely payments on any other loans issued by the bank or credit union.
Save Up for a Down Payment
It's easier to get an auto loan with bad credit if you present your finance company with a down payment. This is a gesture of good faith and down payments can help you acquire a better rate on the auto loan. You don't need a lot; but the higher the payment, the better. Try for a 10% to 20% down payment.
Shop Around to Find the Best Interest Rate
You will pay a higher interest rate to compensate for bad credit. But this doesn't give auto lenders the right to take advantage of you and unfairly inflate your rate. Don't put all your trust in auto lenders. Contact two or three auto lenders when shopping for a car and request a free quote. This quote states the interest rate that you'll pay on the loan, the loan term and your estimated monthly payment. This way, you can compare various offers and choose the auto loan with the best deal.
Explain Yourself
If bad credit resulted from situations beyond your control, such as a job loss, a divorce or an illness, explain yourself to lenders. If not, lenders will conclude that you're simply irresponsible and unworthy of credit. This isn't the time to feel embarrassed or ashamed.
Purchase Your Car With a Cosigner
Increase the likelihood of having your auto loan approved with bad by asking a friend or family member to cosign your auto loan agreement. The person chosen must have good credit to qualify as a cosigner, and be willing to accept responsibility for the loan if you default. Your lender also reviews this person's credit history and income, and loan approvals are based on the average of both of your credit scores and income. However, finding a cosigner is tricky because the auto loan will appear on this person's credit report as well, and impacts his debt-to-income ratio.