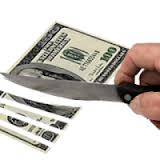 An installment loan is a loan that's repaid over a set number of months or years. These can include mortgages, auto loans and student loans. But more often, this term is associated with personal, short-term loans. Not to be confused with payday loans, installment loans are an alternative to this type of lending.
You might consider a payday loan if you need immediate resources. These loans offer quick approvals and easy requirements, but they aren't always the best choice. Before you pick up the phone or submit an online application for a payday cash advance, consider five benefits of installment loans.
Longer, flexible repayment terms.
Installment loans are appealing because they offer longer repayment terms. A payday loan requires full repayment in about two weeks, which isn't financially feasible for a lot of people. A longer repayment offers flexibility, and you can usually negotiate a term that's convenient. For example, select a short six-month term if doable, or request a term that's 12 months or longer.
Unsecured options.
Some people prefer payday loans because they do not require collateral. Bank loans aren't as simple, with many lenders requiring collateral for personal installment loans. However, unsecured options are available to those who qualify. Unsecured installment loans are perfect for anyone who doesn't have a car title or other personal property to pledge as security. This type of loan requires an excellent credit score and history, plus the lender will verify income. Unfortunately, unsecured installment loans feature a higher interest rate.
Better rates than payday loans.
Although unsecured installment loans have higher interest rates, the rate is cheaper than payday loans. Payday loan fees are based on how much you borrow, with the average lender charging $25 per $100. If you take out a payday loan for $300 and pay $75 in finance charges, that's an annual percentage rate of 651%. Apply for an installment loan with a bank and you'll receive a much lower competitive rate.
Use the cash for any purpose.
If you apply for an auto loan or a student loan for school, you must use funds for these purposes. With an installment loan, there are no restrictions on how you use the money. Most installment loans are paid back over 12 to 18 months and intended to meet short-term financial needs. Common uses include debt consolidation, home improvement, medical bills and start-up capital for a business.
Improve your credit score.
Maybe you have fair or average credit score and need a boost. Applying for a small installment loans and repaying your lender can help your personal score. You're not likely to qualify for an unsecured loan with less than perfect credit. But if you have collateral and enough income, you may qualify for a secured installment loan. Since banks report credit activity to the bureaus each month, each timely payment helps your credit score. Plus, an installment loan adds a new type of account to your credit profile. This is a plus because diversification makes up 10% of your credit score.