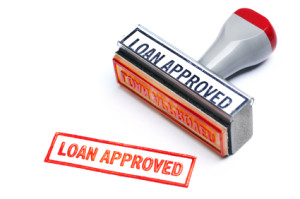 Summer is quickly approaching, and like a lot of people you probably have big plans. It might be the perfect time for a family vacation or a couple's retreat. Or you might have ideas for a few projects around the house, maybe create your own backyard oasis with a pool and beautiful landscaping.
Big ideas require big money; and unfortunately, you may not have the bankroll to put your plans into action. But don't think you have to shelve your summer plans. A personal loan can be the ticket to a memorable summer.
Here's a look at four tips for getting a personal loan this summer.
Know Your Credit
It takes more than income to get a personal loan. You also need credit, and banks will pull your credit history to see whether you qualify for financing.
Late payments, high credit card balances and other negative items on your credit report can hurt your chances of getting approved. From a bank's standpoint, you're a risky applicant. However, some banks are more flexible than others, and these underwriters might approve a loan even though you don't have the best credit. Just know that you'll pay a higher interest rate, which means higher financing costs over the life of the loan. Therefore, it's important to know your credit history before applying for a personal loan.
Go to annualcreditreport.com and order your free credit reports, or check your credit score at myfico.com. Check your credit report for errors and take steps to improve your rating, such as paying down credit card balances and paying your bills on time. If you can raise your score, it'll be much easier to get a personal loan this summer.
Only Borrow What You Can Afford
You might apply for a personal loan expecting to get approved for a small amount, yet the bank says you qualify for much more. What do you do?
On one hand, you might imagine all the possibilities with extra cash in your bank account. But on the other hand, you don't want to get in over your head. As hard as it might be to walk away from cash, don't borrow more than you need.
A loan officer might dangle a bigger loan in your face or encourage you to get the maximum you can afford, but you know your expenses and situation better than anyone else. So only borrow what you can comfortably afford. A bigger loan might create payment problems down the road. And if you default on your payments, this can damage your credit score.
Know Your Options
Shop around and compare personal loan options to make sure you're getting the best loan. Personal loan rates vary depending on the bank or credit union. You might think your personal bank is the best place to apply for a loan, but your bank may not offer the best loan selection or the best rates. Get a quote from your bank, but also check with other lenders in the area to see if you can get a more favorable rate elsewhere.
Pay Off the Loan As Soon As Possible
A personal loan puts many things within reach, but the longer you have a loan, the more interest you'll pay. Additionally, monthly installment payments can eat at your disposable income. If you're thinking about getting a personal loan this summer, make it a short-term loan and pay back the bank within six months to one year.