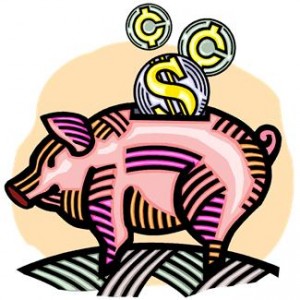 Few people will dismiss the importance of buying insurance. Whether it's health insurance, life insurance or car insurance, a policy with adequate coverage is a lifesaver after an untimely event. There are many different types of policies available, and no matter the coverage, getting a fair price is likely of utmost importance. Some people pay little attention to insurance pricing and unsystematically choose a policy. While this is a quick way to select coverage, it doesn't help your wallet.
Price comparison is the only way to get the most from an insurance policy and save money, but many people skip comparison shopping. Yes, it's time consuming. And if you're eager to find a policy — and money is no object — checking out the competition might seem like a waste of time. Yet, there's no ignoring the savings that results from comparing insurance prices.
Comparing prices for an insurance policy is easier than you may think. You can always visit individual insurance provider sites and complete individual online applications. But why compare prices one-by-one? There is a much easier way to find insurance, and if you use an online insurance broker, you can receive multiple price quotes in a matter of minutes. Understandably, not everyone has access to the Internet, in which comparing prices might involve a phone call to each insurance provider. But if you have access to the Internet, take advantage of this tool and get instant quotes from top-rated insurance companies.
Regardless of the type of coverage, each comparison site will ask you to input your personal information, such as your name, age and zip code. Your zip code may seem like an unusual request, but it is necessary in order to search policies available in your local area. Some insurance carriers only operate in certain geographical regions.
A short questionnaire is typically the next step in the process. For example, if applying for life or health insurance, you are asked to provide information about your medical past. Likewise, if applying for auto insurance, you are asked to provide details about your driving history — accidents, moving violations, non-moving violations.
The insurance broker provides a quote based on this preliminary information. The quote includes the names of different insurance carriers, policy details, as well as monthly premiums. Having multiple quotes in one place is the best and easiest way to find the cheapest policy – it's one stop shopping for insurance. And if the quoted premiums are outside your budget, you can modify the coverage and remove a feature. For example, if you want the lowest health insurance premium possible, you can increase your deductible or remove maternity coverage.
There is no rule that says you have to compare insurance costs. But why spend extra money needlessly? Shop, compare and find a suitable policy at a price you can afford.