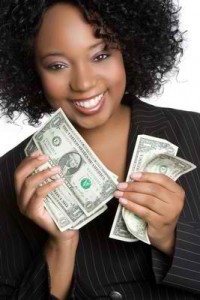 Don't know where to turn for fast cash? If you find yourself in this situation, your options may be limited. There is always the option of borrowing money from friends and relatives. However, if they are cash-strapped themselves, they are probably unable to assist financially.
A loan can provide the cash you need. However, there are different types of loans, and the loan you select primarily depends on your credit rating. Given the situation you have two options: a personal loan or a payday loan. Before applying for either option, make sure you understand the differences between the two.
If you are deciding between a payday loan and a personal loan, determine how much time you will need to pay back the loan. A payday loan is best for those who can realistically pay back their lender within two weeks. Because payday loans are short-term cash advances, they are not intended for long-term use. Unfortunately, these loans have higher finance fees. Even so, they are helpful if you need cash for a utility bill, a car repair, an unplanned event and any other emergency.
A personal loan features flexible repayment terms and banks will let you pay back funds over several months or years. Flexibility can provide peace of mind, plus longer terms result in lower monthly payments. At the same time, you're not bound to a long finance term, and you can pay off the loan early without penalty. Another difference: payday loan amounts are typically under $1,000, whereas a personal loan can amount to thousands of dollars. Personal loans are a top pick for debt consolidation and home improvement projects.
Your credit history is another factor that determines whether you need a payday loan or a personal loan. Payday loans are issued by loan companies, not banks. Loan companies do not have strict credit requirements. Therefore, you can qualify for a payday loan with no credit history or bad credit. Typically, you only need proof of steady employment, a bank account and proof of identity (i.e. driver's license, military ID or passport).
Banks operate differently, and getting a personal loan is not as simple as getting a payday loan. Your credit matters with a personal loan. The lender will request detailed information about your financial background, and order your credit report to assess your existing debt. If your credit score falls beneath their minimum standard, or if you have too many debts into your name, the bank may reject your request for a personal loan.