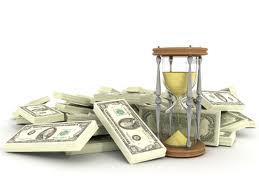 An installment loan is a type of loan that is repaid over time. These loans have a specific interest rate and a predictable monthly payment. Installment loans mean different things to different people. When some here the term, they immediately think of car loans, mortgages and student loans. However, installment loans can also include short-term personal loans.
If you need cash on a short-term basis, you might consider a payday loan or a cash advance. But oftentimes, the terms of these loans aren't convenient to your circumstances. There is another option. Before you complete a loan application, decide whether a personal installment loan could be right for you.
Need Emergency Cash
An installment loan can help if you need emergency cash. Maybe your car broke down or you have medical bills. Paying these expenses can be difficult if you don't have a savings account. And if unable to get your hands on the cash, you can fall behind on your bills and risk credit damage. An installment loan provides a quick, simple solution and most lenders will approve your loan request within a day. If you have steady income, active bank account, and you're over the age of 18, you might qualify for a loan.
Credit Problems
When applying for an installment loan, some lenders do not perform a traditional credit check. This is a plus if you have less-than-perfect credit and cannot qualify for a loan with a bank or credit union. But while credit doesn't always determine approvals, these lenders will look at other areas, such as your loan history. If you've applied for installment loans with the company in the past and defaulted, you may be declined for future loans.
Lenders do vary. And while one company may issue a no credit check installment loan after verifying your income and employment, another company may require collateral. This can include a car title which secures the funds. The lender holds the title to your car, and if you default on the loan, the company takes possession of your vehicle until you're able to pay back the balance.
Longer Repayment Term
One of the main differences between an installment loan and a payday loan is the repayment term. Payday loans typically have a 14-day term, and borrowers must repay the entire loan balance at maturity. The opposite is true with installment loans. These types of loans have a longer repayment period, which is ideal if you cannot pay back funds in a short amount of time.  Installment terms vary, but can extend over several months. The loan has equal periodic payments. Unlike payday loans that have a flat fee, installment loans incur interest daily. Pay off the installment early and you'll pay less interest.