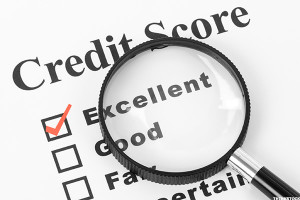 You might understand the consequences of bad credit better than anyone else. It's harder to get an auto loan and a mortgage loan with a low score, and you might even pay higher deposits for utility and cellphone services. A low score can also prevent working in certain industries.
The good news is that bad credit doesn't have to follow you forever. Bad credit didn't happen overnight, so don't expect an immediate fix. It takes time and effort to undo years of damage, and if you don't know much about credit, you probably don't know where to start.
Why You Need to Check Your Credit Report
Improving your credit isn't rocket science. But even if you get into a routine of paying your bills on time or you develop a plan to pay down credit card debt — which has a tremendous positive impact on scores — your credit rating might only improve a little.
Sometimes, there's a bigger issue at hand. And if you haven't checked your credit reports lately, there may be information on your credit file that's dragging down your credit score. It's suggested that every consumer pull their credit reports at least once a year. You can order directly from the bureaus, or get your free reports online from AnnualCreditReport.com. Despite the recommendation, some consumers never check their reports.
It only takes one error on your credit report to drive down your score. A creditor may list an account that's not yours, your report might have outdated information, or it might contain negative items reported in error, such as collection accounts, late payments and judgments.
Benefits of Credit Repair Services
You can dispute errors yourself, but you might get faster results working with a credit repair service. These services don't perform miracles, so don't trust a company that offers guarantees or promises to remove every negative item from your credit reports — that's not how the service works.
A trustworthy, reputable credit repair service works with you, your creditors and the credit bureaus to get "legitimate" errors off your credit file. Cleaning up your credit report and removing inaccurate information can be frustrating and challenging at best. And frankly, you may not have time to handle disputes or back and forth communication. This is where credit repair services comes in.
These professionals do the hard work for you, and they won't stop until your reports are error-free.
Not only will credit repair services work hard on your behalf to repair your credit, some services offer free credit education. You can learn about your credit rights as a consumer, as well as tips on managing various aspects of personal finances from credit management to money management.