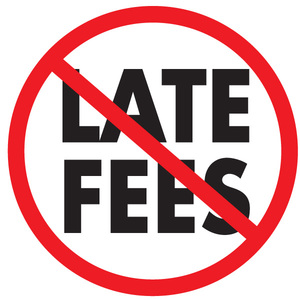 It doesn't matter if you're a financially responsible person, you're going to run into hardship at some point in your lifetime. Sometimes, our income just isn't enough to keep pace with the cost-of-living, and we might need cash between paychecks to avoid paying a bill late.
Money experts recommend everyone maintain a three to six-month cash reserve, but growing a strong emergency fund is much easier said than done. Fortunately, there's a way to borrow what you need and avoid paying late fees.
A payday loan is a short-term alternative lending solution. And if used responsibly, these loans are a godsend when you need urgent cash, and when you don't have a lot of options.
Features of a Payday Loan
No credit check.
Payday loans are easier to get than other loans because there are no credit checks or credit requirements. Therefore, you can have good credit, bad credit or no credit history. This might be hard to believe, especially since traditional lenders will scrutinize your credit score and credit report before approving your loan request.
Cash in 24 hours.
There is nothing quick about getting a traditional bank loan. There's a long underwriting process and it might take days for a loan officer to contact you about your application. In all, it can take up to seven to 10 days to get your money. Getting a payday loan is a smoother, quicker process. Most payday lenders respond to applications within one hour of submission, and some applicants get their cash within one to two business day.
Convenient application.
Maybe you're uncomfortable walking into a bank and asking for money. With a payday loan, you can apply for a loan privately and discreetly. Online applications let you apply from any location, whether you're at home or at work. Submit your application electronically, and if you're approved, the lender direct deposits cash into your checking account. And on your due date, the lender automatically withdraws the amount plus fees from your account. You don't have to step foot inside a branch.
Requirements for a Payday Loan
If you've been turned down by banks, don't think you're ineligible for a loan. If you're at least 18 years old with steady employment and an active bank account, you can get a payday loan.
These loans offer a quick, simple solution, but payday loans are more expensive than traditional loans. That's the price we pay for quick cash with no credit check. The average payday loan fee is $25 per every $100. But just like any other type of loan, it's all about responsible use.
You can avoid higher fees by paying off a payday loan as soon as possible, or at least by your due date. If you extend the loan or if you can't pay on time, interest accrues until you pay off the balance. Also, only borrow what you need to avoid adding to your financial stress. Since payday loans vary by company, don't apply for the first loan you stumble upon. Research two or three payday lenders and compare fees and repayment terms to make sure you're getting an affordable loan.