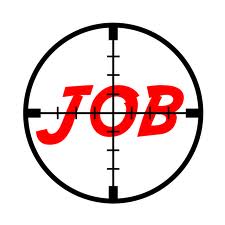 A recession is one of the worst times to look for new employment. As companies and firms lay off employees to lower expenses, this triggers a flood of applicants all vying for the same positions.
Although hiring doesn't come to a complete standstill during a recession, it does become harder to get your foot in the door. The time available to review applications and interview candidates is often limited, thus forcing employers to only consider a certain number of applications.
Despite the challenges, you can successfully find a job in a recession. But you'll need to improve your job hunting skills and think outside the box.
Use your network
Don't be afraid to pull out your old rolodex and connect with people in your network. Sometimes, getting a job fast is all about who you know. If you have an existing relationship with the hiring manager or owner of a company, he may be willing to meet with you before considering other applicants.
Take courses or workshops
It can take several months to find a new job in a recession. Rather than spend your down time feeling sorry for yourself, think of ways to improve your skills. Sign up for a class at a community college, or take a workshop at an adult education center. The more skills listed on your application, the better your chances of beating out the competition.
Visit employer websites
Don't rely solely on job boards and newspaper classifieds to locate vacant positions. Some employers don't advertise this way. Focus on building your professional network online. Create a list of companies that hire people with your skills, and follow these companies on social media sites like Facebook and Twitter. As a follower, you will be one of the first to learn of job openings. Likewise, regularly visit these company websites, as they often have information about employment opportunities.
Quality vs. Quantity
Rather than mail or email hundreds of cookie-cutter resumes and cover letters each week to random companies, be selective with your applications. You may feel that any job is better than no job. But employers can usually recognize a generic cover letter and resume, and this is sure to leave a bad first impression. However, if you focus on opportunities that interest you the most, and you spend time crafting cover letters specific to these positions, you increase your chances of getting an interview.
Consider alternatives to full-time work
Forty hours a week may be your ideal work situation, but you may quickly discover that some employers don't have the bankroll for full-time help. Get creative and think of other ways to put food on the table. For example, you might offer your services as a freelancer and work for companies on an as-needed basis. Not to say you should stop seeking full-time employment, but freelancing can keep your head above water until you find permanent work. And if companies like your work, they may later decide to hire you as an employee.
Be flexible with pay
Review your personal finances and determine how much you need to make ends meet. If you earned a high salary on your previous job, you may look for positions in this pay range. However, finding work in a recession sometimes requires lowering your standards and taking a job with less pay.
Be prepared
Interviews can be few and far between during a recession. For this matter, you need to make every interview count. Don't think that work experience, professional attire and promptness alone will get you hired. Make sure that you research and learn about each company. Familiarize yourself with key interview questions and have a practice session with a friend. Sell yourself, but don't brag.
Get professional help
Hiring a career coach may be the farthest thing from your mind. But if your resumes generate little response, and if you fail on every interview, a career coach can identify problems with your approach. A coach can create goals, determine new career paths, offer resume help, teach networking tips and help you overcome other challenges in your job search.