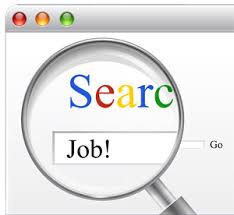 If you think back 10 or 15 years, the newspaper was the primary way to find job leads. This section was filled with job openings, and most job seekers could find employment in a few weeks. Open the job section of the newspaper today and it's a different story. Although smaller job sections are partly because some companies can't afford to bring on new employees, there has also been a shift in how employers search for job candidates.
Today, many employers use the Internet to post job openings. If you're desperately seeking work, learning how to find a job online can increase your chances of getting hired.
Here are five tips for online job hunting success.
Sign up for email alerts.
Online job boards can help you find positions that match your skills. However, these job boards are regularly searched by other job seekers, which increases the competition. Employers may receive countless applications and resumes. And if overwhelmed with responses, the employer may not review each inquiry, but select the most suitable candidates from the first 20 or 30 applications. Being one of the first to respond is key. As you visit online job boards, sign up to receive email alerts of new job postings, if available. Check your email regularly and apply for all jobs that match your skills.
Build a professional network.
Social media isn't only for communicating with your circle of friends, it's also a fast and effective way to connect with professionals who can help you locate a job sooner. Create a LinkedIn profile to highlight your professional experience. This is an excellent ways to showcase your education, past experience and skill set. Job recruiters frequently look at profiles in search of candidates for a position, and with a completed profile, your name might show up in their searches.
Choose a professional email address.
If you hear about a job position from an online site, you may need to submit your resume and cover letter via email. This is the employer's first impression of you. With this said, choose your email address carefully. Email addresses such as CuteGurl1@yourmail.com doesn't scream professional. Seemingly minor factors like this can shape an employer's opinion. If employers have several other highly qualified candidates, they might pass on your application and choose someone with a more professional image.
Google your name.
Several employers will enter your name in a search engine after receiving an online application or resume. And if they don't like what they see, this can destroy your chances for an interview. Even if your settings only allow friends to view your complete profile, employers can learn a lot by looking at your profile picture. Always maintain a professional image online.
Watch for job scams.
Don't let desperation cloud your good judgment. Some online job boards will take advantage of your situation. And before you're able to access job listings, they may require that you pay a fee or provide your Social Security number. Be cautious, these opportunities are likely scams.