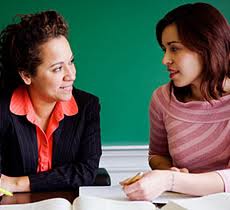 You may feel that you have the skills to land any position, and you may approach the job search with confidence. However, hiring managers are overwhelmed by responses to their job postings, and sometimes, it can be difficult for your resume or application to stand out. Getting called for an interview puts you a step closer to the position. But if you don't know how to sell yourself in the interview, the employer might choose another candidate.
A competitive, crowded job market can be your worst enemy, as it can take anywhere from six to 12 months to find employment. The idea of working with a career coach may never enter your mind. But these professionals specialize in helping job seekers identify their career goals and overcome common career obstacles.
Do you have trouble getting interviews? Do you feel as if you're stuck in your current position? Does your resume need help? Here are five benefits of using a career coach.
Personal Assessment
To point you in the right direction, your career coach will begin with an assessment of your strengths, weaknesses, passions and employable skills. There are many job options, and unfortunately, many people settle on careers that don't match their natural talents, which can hinder job satisfaction and trigger poor performance. This assessment is one way to understand yourself better, and based on the results of your assessment, the coach can match you with specific careers.
Resume and Cover Letter Help
A winning resume and cover letter gets your foot in the door with employers. If you've yet to receive responses from your resumes, a career coach can identify weaknesses in your documents and help you craft a resume and cover letter that will grab an employer's attention.
Improve Interview Skills
Maybe you're able to sell yourself in the resume and cover letter, but can't deliver in the interview. Acing an interview is crucial, as employer's use this meeting to assess your communication skills and determine whether you're a right fit for the company. If you can't get pass the first interview, your career coach can hone your interview skills. He'll offer guidance on what you should and should not do on an interview, plus help polish your communication skills. These tools can fully prepare you for the meeting, thus building your personal confidence.
Guide You Through the Job Search
A career coach is not a job recruiter, nor will this person connect you with firms. However, your coach will assist you with the job search. In addition to resume and interview help, career coaches teach various job search strategies. Stepping outside your comfort zone can speed your job search efforts. For this matter, your career coach will help you develop networking skills, plus help you identify opportunities to network with other professionals.
Career Advancement
Maybe you have a job, but you need help advancing within your career. If you've been overlooked for promotions and you feel stuck, your career coach can identify factors that prevent moving up. Perhaps you lack certain skills or display personality weaknesses. A career coach can create a plan of action, determine the skills you need to climb the corporate ladder, plus help you develop these skills.